Celebration of life scheduled Friday for Myrtle Beach activist Bennie Swans | Carolina Forest
Bennie Swans, a well-known activist and community member from Myrtle Beach, passed away Saturday at the age of 70 after battling a lengthy illness, according to the Horry County Democratic Party.
A celebration of life is scheduled for 11 a.m. Friday at the Myrtle Beach Convention Center. 
His burial and private graveside service is scheduled for 2 p.m. Friday at the Florence National Cemetery with full military honors.
Swans served as chair of the Horry County Democratic Party from 2016 to 2018. In a Facebook post, the HCDP recalled his time as chair as "two years of progress and rejuvenation for the party."
Don Kohn, Swans' successor as chair, gave his condolences to the Swans family and reflected on Swans' career as an activist in the community.
"We all benefited from knowing Bennie," Kohn said in a post by the HCDP. "May he rest in peace."
Kohn also gave Swans credit to his role with the establishment of organizational restructuring that supported the resurgence of the Democratic Party in Horry County.
Kohn noted that Swans worked "tirelessly" to bring all races together.
"Bennie's primary focus for our party was for all races and all people to come together as one," Kohn said in the post. "Especially at this moment in time, we all need to take an active role to make that vision a reality in remembrance of Bennie. It's what we must do. We remember him for his ideas and for his leadership."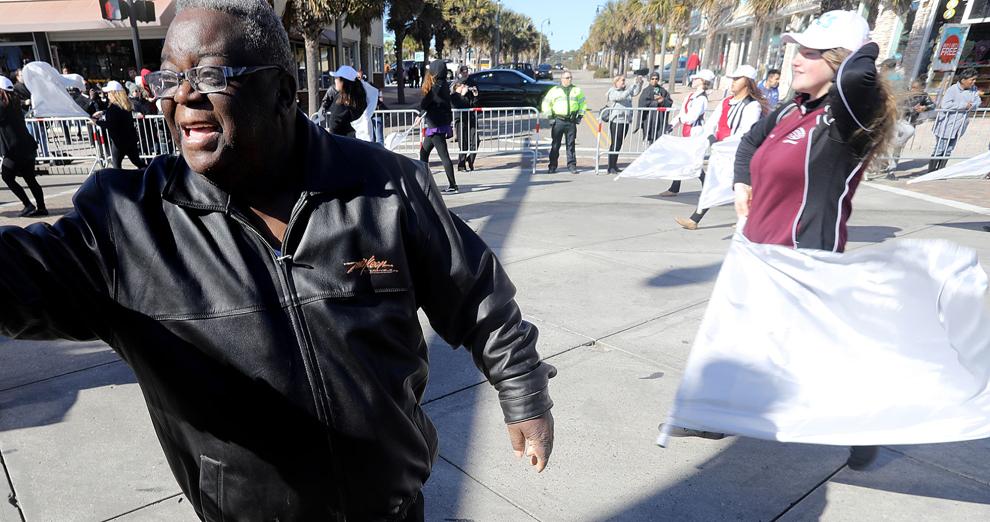 At the start of this year, Swans helped organize and coordinate Grand Strand Freedom Week, which includes 11 events over the span of 8 days to honor Dr. Martin Luther King, Jr. 
"This is a community celebration," Swans said back in January. "This is not just a black community celebration, this is a community celebration."
The Swans were the driving forces behind the annual Martin Luther King Freedom Rally events and parade in Myrtle Beach, Kohn said.
State Executive Committeeman Cedric Blain-Spain, of Conway, described Swans as  "a trailblazer in HCDP and all he his mind and hands to do."
"He took the risks necessary to ensure no passengers that wanted to ride the Democratic train, and those that needed to be on board, had the opportunity," Blain-Spain said in the post. "With his vision for a different political future to engage more Democrats, he had the faith that turned dreams and visions into reality.
Blain-Spain added that Swans' determination "revitalized some and added more committees" and "expanded our Democratic clubs and brought many individuals, groups, organizations and others to the table to help cut through barriers and obstacles.
"Mr. Swans, there's so much more I could say of your leadership," said Blain-Spain. "Activism, humanitarian and philanthropic legacy and the sum will be like the grace of a swan. Bennie Swans left an impeccable legacy and we are committed to honor that legacy to the ballot boxes and greater activism in his memory."
Swans is survived by his wife, Marcella Swans and their children and grandchildren.